Further holiday information
Travel Insurance

We at ETI International Travel Protection (ERV UK) hope that your holiday runs smoothly from beginning to end. Nevertheless, it is a sad reality that things can and do go wrong on an active holiday abroad. Therefore it is vital that all holidaymakers possess adequate travel insurance when booking and embarking on a holiday abroad.
What cover do I need?
At ETI we have devised two products for you to choose in order to ensure you get the protection you need: Cancellation Cover and Travel Protection Package. The Insurerer is ETI InternationalTravel Protection (ETI) the UK Branch of Europaische Reiseversicherung AG Munich, registered at Companies House FC25660, BR 007939. ETI is licensed by the German Bundesanstalt für Finanzdienstleistungsaufsicht (BAFin – www.bafin.de) and approved by the Financial Services Authority (FSA – www.fsa.gov.uk) to undertake insurance business in the UK. ETI International Travel Protection is a member of the: Financial Ombudsman Service – www.financial-ombudsman.org.uk, Association of British Insurers – www.abi.org.uk, Financial Services Compensation Scheme – www. fscs.org.uk and The European Travel Insurance Group (ETIG) – www.eti-group.biz.
How do I make a claim on my insurance if my holiday has to be cancelled for an insured reason?
After the lead passenger has informed us of the cancellation of someone in his or her party, we will issue a new Booking Confirmation (Cancellation Confirmation) including an invoice for the cancellation fees that have arisen. The cancellation fees must be paid to the tour operator. If the individual has purchased cancellation insurance and is cancelling the holiday due to an insured reason (see policy for details), the individual must contact the insurance provider, stating the number on insurance certificate, to be reimbursed the cancellation fees. The number on the insurance certificate is identical to the Booking Confirmation number. You will find the contact details for the insurance provider on the insurance certificate. The insurance will notify you as to which documents are necessary (i.e. Cancellation Confirmation, medical report) to receive your reimbursement. Please note that a claim must be filed.

ERV Insurance Services
P O Box 9
Mansfieldc
Nottinghamshire
NG19 7BL
Tel: 01403 7889835
e-mail: info@ervinssvs.co.uk
| | Cancellation Cover | Travel Protection Package |
| --- | --- | --- |
| Cancellation Cover | | |
| Curtailment Cover | | |
| Travel Health Insurance with Medical Emergency Assistance | | |
| All-round Carefree Service | | |
| Travel Baggage Insurance | | |
| Insurance Cover for Delay | | |
Premiums*
Cancellation Cover
Travel Protection Package
up to £235 per person
£14
£27
up to £470 per person
£16
£29
up to £790 per person
£18
£32
up to £1180 per person
£20
£38
up to £1580 per person
£22
£42
* depending on holiday price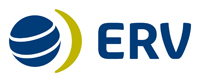 Coverage of Cancellation Cover
Cancellation charges

up to amount purchased
cancellation due to serious illness or accident
Coverage of Travel Protection Package
Cancellation charges up to amount purchased (see above)
Departure delay

£20 after first 12 hours
£10 after following 12 hours
up to a maximum of £100

Missed departure
Personal property

up to £200 for each individual item
up to an overall total of £200 for valuables
up to a maximum of £1,500 in total

Possessions delayed in transit for more than 12 hours

essential items up to £100

Ski equipment

Ski equipment up to £400 for each individual item
Own ski equipment up to £800 in total
Hired ski equipment up to £400 in total

Ski equipment delayed in transit for more than 12 hours
Personal money

up to £250 in cash on your person
up to £500 in total

Loss of travel documents

Travel and accommodation costs necessary to replace your lost travel documents up to £250

Emergency medical expenses

up to £5,000,000 outside your home country

State hospital benefit

up to £20 for each full day you are confined to a hospital bed in a state hospital up to a maximum of £500

Loss of ski pack

up to £25 per day
up to £250 in total

Curtailment (cutting short trip)

unused portion of costs up to £600

Personal liability
Personal accident

£10,000 for your accidental death
£10,000 for loss of arms or legs
£10,000 if you are permanently unable to work after an accident on your trip

Legal advice and expenses
Piste closure

£20 per day towards the costs you have to pay to travel to another resort, up to a maximum of £100
£15 for each full day you are unable to ski up to a maximum of £100, if your resort stays closed and there is no other resort available

Avalanche closure

up to £100 for reasonable additional travel and accommodation expenses
Important information (please note before taking out insurance):
Rates apply to those aged 68 years old and younger at the date of travel. Policies do NOT provide cover for re-occurring or pre-existing medical conditions. All premiums include 17.5% insurance premium tax.
A note about policy excess:
Both the Cancellation Cover and Travel Protection policies include excesses. This means you are responsible for this portion of the claim
Maximum Limits and Inner Limits:
This policy provides a maximum indemnity that ETI will provide. Within this policy there are also inner limits within the sections of cover, for example Emergency Medical Expenses whilst it covers up to £5 million. The Emergency Dental Cover is £250. Under Personal Possessions Cover the maximum indemnity is £1,500. However, there is a single article limit of £200 and a valuables limit of £200.
Please click
here (PDF)
to view the full ski travel insurance. Each time you wish to complete an insurance contract, please be sure to carefully read through the
Insurance Product Information Document (PDF)
beforehand.
Babies
Babies (up to and including 24 months at the start of the holiday) are insured along with their parents, provided they have been registered with TravelTrex and are listed on the booking confirmation.
Contract Deadline
The insurance can still be added to the booking up to 30 days before the start of the holiday. If the holiday has been booked within 30 days or less before the day of travel, then the insurance can only be added to the booking on the day of the reservation or the next working day.