The Company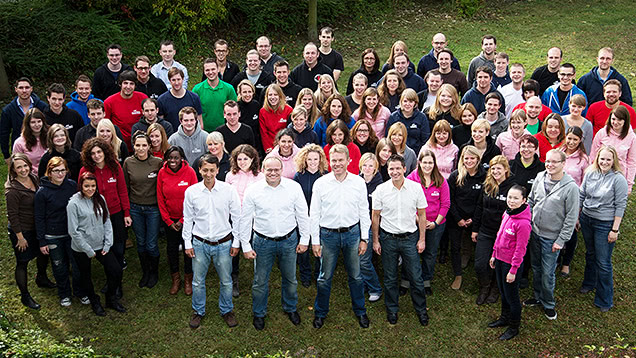 TravelTrex GmbH was founded in 1999 in Cologne and initially specialised in the direct sales of ski holidays. Due to its attractive offers, with the trading name SnowTrex, the company has become Germany's largest tour operator for winter sport holidays within only a few years.

Since 2005, SnowTrex holidays have also been sold internationally. After a successful entry on the Polish market, the French and English markets followed and the website is now available in over 15 languages. Therefore TravelTrex belongs to one of the most successful, international winter sports tour operators.

Since 2007, the company also markets summer holidays under the trading name HolidayTrex. Main destinations are the Alps and German coastal regions. In 2012 SpaTrex and SportsTrex additionally went online for the German market.

In an official ranking of the largest German tour operators, the company achieved the position 39 in the tourism year 10/11. In the following season 11/12, 106,000 guest went on holiday with TravelTrex.
Our team now counts more than 100 employees, from over 15 different nations, include a number of apprentices. As an apprentice company, TravelTrex GmbH has been awarded various times. Young people are trained on 7 jobs with emphasis on IT and tourism.

In the front of the picture are the CEO's of TravelTrex GmbH: Stefan Willems, Thomas Bartel, Andreas Rühl, Marc Behrmann (from left to right)
The SnowTrex Concept SnowTrex holidays are characterised by simplicity and clarity and are based on the customer's wish for individuality and service. We organise the journey (on request), the accommodation and lift pass for our guests. In most resorts there is a selection of accommodations and categories to choose from. Lessons and equipment hire can be booked as extras for some of the offered destinations. In the largest resorts support is offered by a central holiday rep that also organises an unobtrusive entertainment programme (optional participation). These are the things that set SnowTrex apart from other ski holiday tour operators which generally offer only one group accommodation per resort, where the guest is then entertained "around the clock".
SnowTrex – individuality and service!