Customer review
Austria
52,884 Number of reviews:
95 % Recommendation rate:
Ski holidays
Austria
Austria, country of Kaiserschmarrn, not only offers its beautiful capital, Vienna, to visitors, but also holds a variety of wonderful ski areas. Some of the world's most popular ski resorts are located in the states of Tyrol, Salzburg, and Carinthia. Whether more than 200 lakes located in just one state, or the 3,798 m high Großglockner: you will find your perfect ski holidays there. Austria also provides snow-sure skiing on its glaciers, some of which include the Stubaier Glacier, the Hintertux Glacier, or the Kitzsteinhorn, each of them having an altitude of over 3,000 m at their peaks. Besides the well-prepared pistes, lovely winter hiking routes and local cuisine, Austria is known as the number one Après-ski location.


Where to go skiing in Austria?
The heart of Austria, Tyrol, is located between Arlberg and the Kitzbüheler Alps. Tyrol also happens to be the heart of the Alps – especially when it comes to skiing and snowboarding! This is the place where all the popular skiing resorts of Kitzbühel, Ischgl, Sölden or St. Anton are located. Another great option for skiing is in the Salzburger Land, where you find great snow, both early and late in the season, thanks to the 3,000 m high Kitzsteinhorn, which is located in the holiday region Zell am See/Kaprun and has its own glacier, providing snow-sure skiing.

Austria's southernmost state, Carinthia, offers great skiing opportunities as well as winter hikes, cross-country tours and ice skating. It's beautiful to spend the winter in Carinthia and enjoy its natural surroundings. Over 200 lakes in addition to the imposing mountain scenery make it a stunning place. If you want to sunbathe during your skiing holiday, East Tyrol might be the place of choice! This doesn't mean there's less snow, though - skiing in the sun is what everyone dreams of and you can surely find it here. Still, there are several more regions and states to stay in for an enjoyable ski holiday. Further well-known areas are the Montafon and the legendary resorts of Lech and Zürs in the state of Vorarlberg. These provide you with amazing views on the mountains and landscape and lie at high altitudes, which also makes them snow-sure.


Why book ski holidays in Austria?
There's not just one reason to go skiing in Austria - there are several! Imagine the local cuisine, friendly people, amazing hospitality, awesome ski resorts, perfectly prepared pistes, great snow-sure skiing on the glaciers… and an endless list of opportunities to have fun. Also, the huge selection of different types of accommodations should be considered, with possibilities ranging from affordable housing to luxury mountain getaways. Everyone will find their perfect way to enjoy the Austrian Alps.


What is special about Austrian ski holidays?
Once you have skied in Austria, it's very likely that you will keep the impressions in your mind for a long time: quaint, traditional villages, and indescribably impressive landscape, snow-covered mountains, deep snow, vast terrain and massive skiing areas. The largest ski areas also extend over several peaks. At least 100 lift systems are also provided and the pistes are well connected. Glaciers additionally help keep the snow-sure season going, even during the summer!Skiing has a long history in Austria. Today, many world cup competitions are held in Austria's skiing regions, such as the famous, annual "Hahnenkamm" competition in Kitzbühel. Furthermore many people still remember the 1964 and 1976 Winter Olympics in Innsbruck.


How long is it possible to ski in Austria?
The season begins early on and ends even later on the glaciers! In Sölden, the season begins in October and extends well into April. Not only that, the Hintertux Glacier is Austria's year-round ski area, along with other glaciers also allowing for summer skiing.
Regions Austria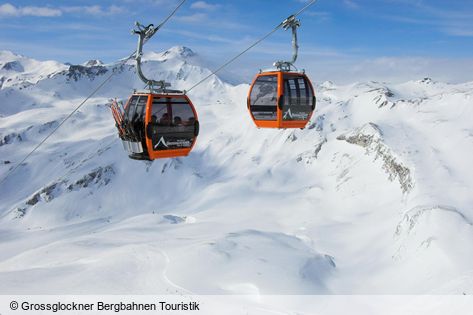 Carinthia
Carinthia doesn't just offer sun-spoilt, excellently prepared pistes, but is also ideal for excursions off the slopes. With over 200 lakes, Carinthia is a perfect starting point for winter hikes, cross-country tours and ice skating. With famous ski areas such as Nassfeld, Bad Kleinkirchheim, Mölltaler Gletscher and Heiligenblut, Austria's southern-most state leaves no wish unfulfilled.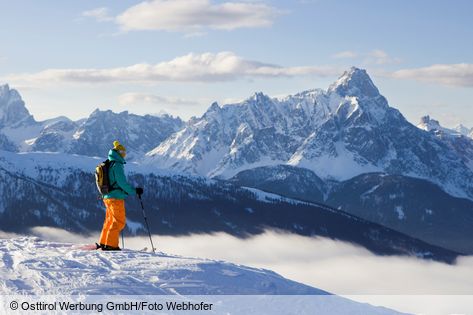 Eastern Tyrol
East Tyrol is the sun richest region of Austria, in which the typical hospitality and many snow sure pistes as well as very long cross-country trails and winter hikes between the Hohe Tauern national park and the peaks of the Lienzer Dolomites awaits you.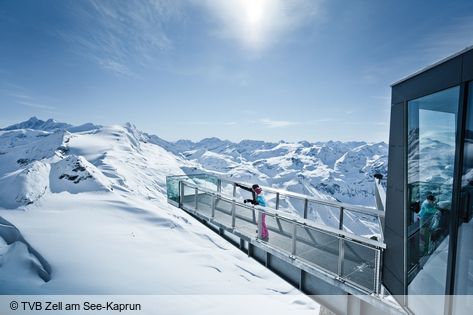 Salzburger Land
In addition to the Salzburg Sports World, you'll find the holiday region Zell am See/Kaprun, and the 3,000 m high Kitzsteinhorn with its own glacier.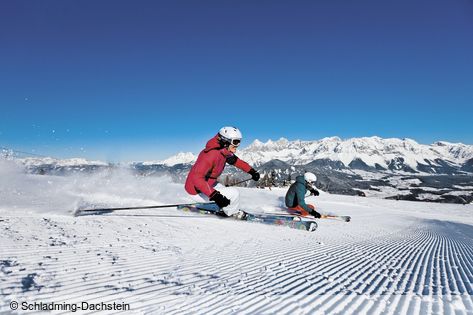 Styria
Styria, with its well-known ski regions such as the Schladming 4-mountain connection offer great world-class runs and resorts distinguished by tranquillity and cosiness.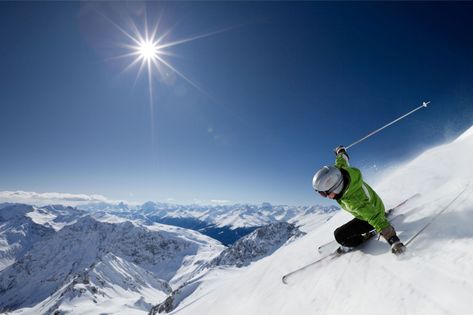 Tyrol
Austria's "ski heart" beats quite audibly between Arlberg and the Kitzbüheler Alps: it is clear why Tyrol is called the "heart of the Alps". There you will find well-known "celebrities" like Kitzbühel, Ischgl, Sölden or St. Anton.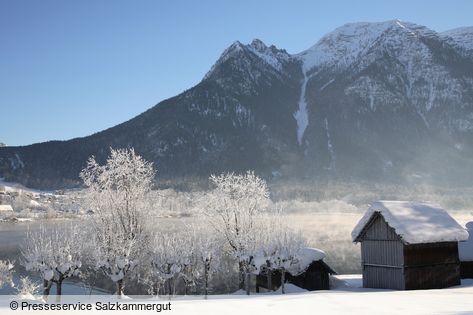 Upper Austria
In the fourth-largest federal state of Austria you can enjoy a diverse sports and leisure programme, wonderful lakes embedded in beautiful landscapes and seven attractive ski areas for the whole family, from the Bohemian Forest in the north, to the southern Salzkammergut.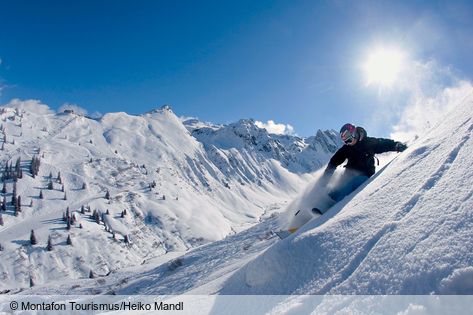 Vorarlberg
Vorarlberg amazes with its little traditional villages and a wonderful landscape. The ski areas Montafon and the legendary resorts Lech and Zürs lay at snow sure altitudes and provide you with a perfect view on an untouched mountain world.
Resorts Austria
Resort (region)
Pistes
Ski area altitude


from

–

up to

131 km
780 - 2,100 m
27 km
950 - 1,800 m
97 km
690 - 2,025 m
128 km
850 - 1,965 m
250 km
600 - 2,188 m
10 km
443 - 1,625 m
131 km
780 - 2,100 m
21.7 km
1,100 - 2,407 m
102 km
600 - 2,378 m
25 km
820 - 2,060 m
28.9 km
1,560 - 2,340 m
128 km
850 - 1,965 m
177 km
850 - 2,686 m
131 km
780 - 2,100 m
270 km
620 - 1,869 m
177 km
850 - 2,686 m
103 km
1,100 - 2,055 m
128 km
850 - 1,965 m
26.5 km
650 - 2,110 m
36.5 km
1,067 - 1,743 m
10 km
655 - 1,715 m
224 km
650 - 2,430 m
45 km
1,000 - 1,911 m
3 km
421 - 1,064 m
97 km
690 - 2,025 m
270 km
620 - 1,869 m
61 km
768 - 3,029 m
102 km
600 - 2,378 m
24.3 km
904 - 2,000 m
69 km
690 - 2,050 m
120 km
800 - 1,900 m
55 km
1,301 - 2,989 m
177 km
850 - 2,686 m
270 km
620 - 1,869 m
10 km
443 - 1,625 m
20 km
1,100 - 1,608 m
270 km
620 - 1,869 m
270 km
620 - 1,869 m
34 km
1,325 - 3,113 m
117 km
700 - 2,430 m
34 km
1,325 - 3,113 m
270 km
830 - 2,096 m
250 km
600 - 2,188 m
202 km
630 - 3,250 m
250 km
600 - 2,188 m
17.4 km
2,108 - 3,122 m
22 km
780 - 2,212 m
302 km
1,300 - 2,811 m
102 km
600 - 2,378 m
22 km
1,000 - 2,240 m
61 km
768 - 3,029 m
37 km
1,600 - 2,300 m
28 km
1,423 - 2,300 m
113 km
700 - 2,430 m
147 km
580 - 2,500 m
270 km
620 - 1,869 m
131 km
780 - 2,100 m
131 km
780 - 2,100 m
16.4 km
897 - 1,804 m
63.5 km
850 - 2,033 m
23 km
620 - 1,600 m
131 km
780 - 2,100 m
123 km
728 - 2,015 m
55 km
1,301 - 2,989 m
270 km
830 - 2,096 m
62 km
600 - 2,000 m
60 km
1,500 - 3,250 m
142 km
630 - 2,500 m
12 km
1,320 - 1,710 m
171 km
640 - 1,860 m
102 km
600 - 2,378 m
11 km
1,230 - 1,700 m
188 km
800 - 2,000 m
270 km
620 - 1,869 m
250 km
600 - 2,188 m
19 km
1,009 - 1,965 m
9 km
1,000 - 2,100 m
19 km
1,009 - 1,965 m
239 km
1,360 - 2,872 m
270 km
620 - 1,869 m
40 km
1,450 - 2,450 m
188 km
800 - 2,000 m
44.5 km
933 - 2,422 m
102 km
600 - 2,378 m
83 km
1,180 - 2,690 m
61 km
768 - 3,029 m
150 km
1,066 - 2,400 m
270 km
620 - 1,869 m
188 km
800 - 2,000 m
270 km
620 - 1,869 m
171 km
640 - 1,860 m
188 km
800 - 2,000 m
250 km
600 - 2,188 m
30 km
1,000 - 2,300 m
23.5 km
950 - 2,304 m
147 km
580 - 2,500 m
22 km
619 - 1,690 m
110 km
600 - 2,002 m
97 km
690 - 2,025 m
147 km
580 - 2,500 m
270 km
620 - 1,869 m
22 km
780 - 2,212 m
144 km
1,350 - 3,340 m
27 km
1,040 - 1,785 m
270 km
830 - 2,096 m
37 km
2,108 - 3,122 m
11 km
1,100 - 1,400 m
46 km
640 - 1,670 m
12.8 km
1,280 - 2,636 m
120 km
800 - 1,900 m
13 km
1,430 - 2,248 m
30 km
1,497 - 2,115 m
42 km
800 - 1,626 m
44.5 km
933 - 2,422 m
11 km
980 - 1,840 m
50 km
1,095 - 2,400 m
142 km
630 - 2,500 m
69 km
690 - 2,050 m
84 km
1,410 - 2,520 m
25 km
547 - 2,142 m
188 km
800 - 2,000 m
55 km
1,301 - 2,989 m
120 km
800 - 1,900 m
102 km
600 - 2,378 m
110 km
600 - 2,002 m
75 km
1,400 - 2,750 m
75 km
820 - 2,150 m
65 km
1,750 - 3,212 m
97 km
690 - 2,025 m
97 km
690 - 2,025 m
162 km
630 - 3,122 m
112 km
1,793 - 3,082 m
171 km
640 - 1,860 m
13 km
820 - 2,000 m
100 km
1,630 - 2,313 m
131 km
780 - 2,100 m
17.4 km
2,108 - 3,122 m
84 km
1,410 - 2,520 m
45 km
1,000 - 1,911 m
13 km
960 - 1,560 m
75 km
1,400 - 2,750 m
123 km
728 - 2,015 m
13 km
1,035 - 1,582 m
33 km
940 - 2,175 m
97 km
690 - 2,025 m
140 km
800 - 1,900 m
34 km
1,325 - 3,113 m
131 km
780 - 2,100 m
270 km
830 - 2,096 m
270 km
830 - 2,096 m
84 km
1,410 - 2,520 m
270 km
620 - 1,869 m
123 km
728 - 2,015 m
102 km
600 - 2,378 m
14 km
1,352 - 1,887 m
22 km
619 - 1,690 m
25 km
547 - 2,142 m
34.9 km
964 - 2,064 m
83 km
1,040 - 2,456 m
159 km
1,200 - 2,828 m
113 km
700 - 2,430 m
21.7 km
1,100 - 2,407 m
144 km
1,350 - 3,340 m
270 km
620 - 1,869 m
25 km
547 - 2,142 m
302 km
1,300 - 2,811 m
29 km
1,048 - 2,180 m
113 km
700 - 2,430 m
68 km
868 - 2,222 m
16.9 km
1,400 - 2,525 m
250 km
600 - 2,188 m
171 km
640 - 1,860 m
40 km
1,640 - 3,440 m
70 km
1,066 - 2,220 m
50 km
1,095 - 2,400 m
102 km
600 - 2,378 m
171 km
640 - 1,860 m
128 km
850 - 1,965 m
23.5 km
950 - 2,304 m
7 km
800 - 1,077 m
45 km
1,000 - 1,911 m
42.5 km
1,400 - 2,205 m
202 km
630 - 3,250 m
102 km
600 - 2,378 m
20 km
933 - 1,338 m
144 km
1,377 - 3,340 m
46 km
640 - 1,670 m
23 km
1,482 - 2,600 m
15 km
1,900 - 2,646 m
250 km
600 - 2,188 m
171 km
640 - 1,860 m
22 km
619 - 1,690 m
30 km
1,000 - 2,300 m
75 km
820 - 2,150 m
35 km
1,500 - 2,050 m
40 km
1,450 - 2,450 m
29 km
902 - 1,834 m
270 km
620 - 1,869 m
62 km
600 - 2,000 m
55 km
1,301 - 2,989 m
270 km
620 - 1,869 m
22 km
780 - 2,212 m
77 km
760 - 2,000 m
147 km
580 - 2,500 m