Christmas Ski Holidays 2018 & Christmas Ski Deals
Are you dreaming of a white Christmas? Then a ski holiday during the most wonderful time of the year is just what you need! Snow-covered mountains, dreamy Christmas-themed streets, and perfectly prepared pistes - that's how your winter holiday should be! You can already pick out the best place for your Christmas 2018 ski holiday on our website, but don't wait too long - the demand is high!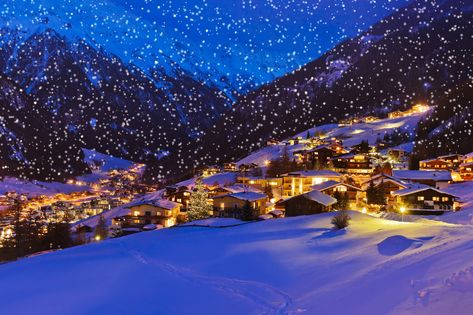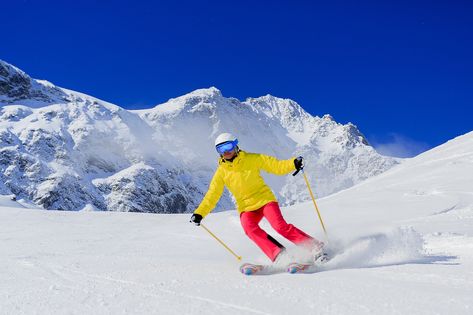 Why should you spend your Christmas skiing?
A ski holiday during Christmas is especially attractive for various reasons: During the holidays, you have the opportunity to experience an unforgettable Christmas like no other. A ski holiday during Christmas is also quite ideal for families with children, as most families have to plan around the school holidays. What's more, you can often ask the accommodation to have a Christmas tree placed in your apartment or room, which will really help you enjoy the most wonderful time of the year with your family and friends in the mountains.
Which ski areas provide the most snow security during Christmas?
An important question for skiers that seems to be of growing concern due to the weather conditions over the past few years: Is there even snow in the Alps during Christmas? The answer: Definitely! Numerous glacier ski areas in Austria, such as the Stubai Glacier, Pitztal Glacier or Kauner Valley Glacier, provide optimal conditions for skiing. You also can't go wrong with Zillertal: With the Zillertaler Superskipass, you have access to a huge selection of pistes and ski areas. In the Hintertux Glacier ski area alone, you'll experience a snow-packed time on the pistes during the holidays. Even in Germany, on the Schneeferner Glacier of the Zugspitze or in Switzerland in the "Matternhorn ski paradise" near Zermatt, a lack of snow is practically unheard of! That being said, it's not just ski areas with glaciers, like Les 3 Vallées and Sölden, that make for a snow-sure Christmas: The high-lying ski areas, such as Chamonix in France or Ischgl in Austria, generally have enough snow during Christmas to provide for a satisfactory winter holiday.
What activities in the ski area can you partake in during Christmas?
Many villages in the ski areas organise special events for guests during Christmas such as Advent markets with mulled wine and Christmas treats, a Christmas concert or special activities for children. You could also go on a snowshoe hike, a horse-drawn sleigh ride or simply take a stroll through the festively decorated streets and enjoy the cosy atmosphere.
What should be considered when wanting to spend Christmas on skis?
Ski holidays during Christmas is once again proving to be quite a popular option for winter sports fans in 2018, which is why you should be sure to secure your holiday in a timely manner. When planning your arrival, it's important to remember that motorways and streets will generally be quite busy, which is why you should plan for an early arrival should you be travelling by car. Along with the standard luggage meant to be taken along on a ski holiday, there's certainly one thing to keep in mind when packing: don't forget the presents for the children!